Details

Published: 20 September 2016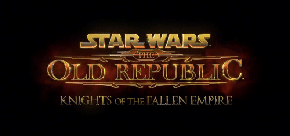 Neutral: There's flashes of genuine brilliance and good writing in Knights of the Fallen Empire, that never really seem to get properly capitalized on and ended up cut short. When one combines this with an over-reliance on gimmicks, an oppressive feeling of linearity, and a series of grand "choices" that end up being meaningless to the grand scheme of the expansion, KotFE fails to deliver on a promise of a single-player-centric expansion of meaningful choices and interactions. While several of the companions are interesting, many others are simply annoying, and none of them really get a proper character arc. The single-player focus is ultimately what moved it from a weak recommendation to neutral to me, because I wasn't even offered the solace of being able to play through most of this with my wife. Ultimately KotFE promises many things and half-delivers on all of them, leaving a blanketly mediocre experience all-around. It's worth playing if you already have a subscription, but I wouldn't get one just to play it.
Details

Published: 09 September 2016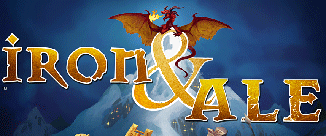 Recommended: Iron & Ale is a fun game that's simple to play and easy to learn. Players won't find a lot of complicated rules that are hard to remember while also drinking, and it can be adapted for your group's personal preferences when it comes to libations. We even had a DD playing the game, and drinking his energy drinks, and still had a blast. There was some repetition but those cards can be removed if desired. Overall it's a lot of fun to play, and a good bang for your buck.
Details

Published: 27 August 2016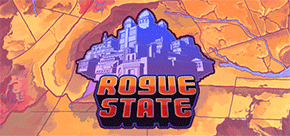 Neutral: There's an interesting enough core series of mechanics to Rogue State, but once the humour stops carrying the game so much, the negatives bog it down significantly. In particular, the animation delays of going to various screens makes the game pace slow and stodgy, and turns completing the thing start to finish a chore. There's some fun to be had here, but I could only recommend it on a sale given formulaic mechanics and a narrative that loses its luster fairly quickly, as well as some fairly crippling bugs and lack of replay value.
Details

Published: 22 August 2016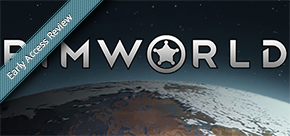 Neutral: RimWorld is one of those games I dread writing a review for, because I really want to like it a lot more than I ultimately did. There is a compelling and intricately-detailed colony builder in the vein of a science fiction adaptation of DwarfFortress just struggling to break out of its limitations here, but it feels like it doesn't quite do that, at least not yet. A lack of proper tutorializing and random events that can severely handicap and even even abruptly a scenario that's going well otherwise, without any easy option to restart such as DwarfFortress' embarkment mechanic, lead to many a rage-quit. While it's true to say that the appeal in the difficult city-builders such as DwarfFortress, Banished, and so forth, is in being able to scrape by when things go wrong, there's a feeling that I could not escape that even doing things 100% correct, there's going to be times the game just pushes my shit in, and without an easy way to get back into the action, that unfortunately means I could only recommend it in its current state to those fans of this "hardcore" builder genre that have an especially high tolerance for "Fun" as it so sarcastically gets called in said circles. With some more time in the over to even out its idiosyncrasies and smooth the rough edges, this could easily be one of my favourite builders, but as stands right now, it's just not there.
Details

Published: 26 July 2016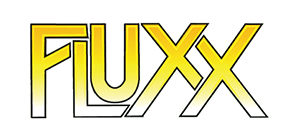 Recommended: This game is great fun for groups, and while not as fun for a smaller table of 2-3 players it's still very playable. It's affordable, and you get a lot of variety without spending too much money for expansions. It's fun for families looking for something for game night, but also good for parties and groups of gamers looking for something quick. Being very portable makes this game perfect for trips, conventions, a desk drawer at work, or stuck on a school bus trip. All you really need is a flat place to set the deck and whatever rule cards are in play, so playing on a book in someone's lap while trucking down the road is very doable. Games can be quick, but rarely last longer than 45 minutes, so a group can easily work a hand in between larger games, or while waiting for an event at a convention for example. If you like fun games that aren't too serious, have simple rules, and a good bit of humor I think you'll enjoy Fluxx.
Details

Published: 03 July 2016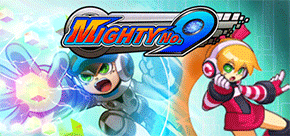 Neutral: Mighty No. 9 isn't the greatest game ever, and if it had been rebranded as a Megaman game, likely would have been one of the more lackluster ones. It is however fun, and is surprisingly high quality given all the development issues it ran into. It might not be saying much, but Mighty No. 9 is far better than Megaman X7. Give Beck a chance.
Details

Published: 27 June 2016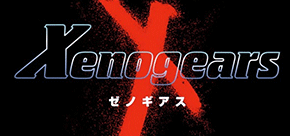 Recommended: It's clear that Takahashi planned some great things for this series back then, that never came to fruition. Nevertheless, Xenogears is an epic sci-fi saga that will delight any fans of stories that are just a little bit more intelligent than those posed by games these days. Despite its age, the game holds up surprisingly well, and will be a welcome addition for anyone who isn't easily offended by alternate religious beliefs.