Details

Written by

Trever Bierschbach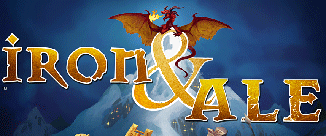 Recommended: Iron & Ale is a fun game that's simple to play and easy to learn. Players won't find a lot of complicated rules that are hard to remember while also drinking, and it can be adapted for your group's personal preferences when it comes to libations. We even had a DD playing the game, and drinking his energy drinks, and still had a blast. There was some repetition but those cards can be removed if desired. Overall it's a lot of fun to play, and a good bang for your buck.
Details

Written by

Trever Bierschbach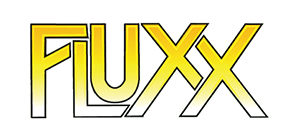 Recommended: This game is great fun for groups, and while not as fun for a smaller table of 2-3 players it's still very playable. It's affordable, and you get a lot of variety without spending too much money for expansions. It's fun for families looking for something for game night, but also good for parties and groups of gamers looking for something quick. Being very portable makes this game perfect for trips, conventions, a desk drawer at work, or stuck on a school bus trip. All you really need is a flat place to set the deck and whatever rule cards are in play, so playing on a book in someone's lap while trucking down the road is very doable. Games can be quick, but rarely last longer than 45 minutes, so a group can easily work a hand in between larger games, or while waiting for an event at a convention for example. If you like fun games that aren't too serious, have simple rules, and a good bit of humor I think you'll enjoy Fluxx.
Details

Written by

Trever Bierschbach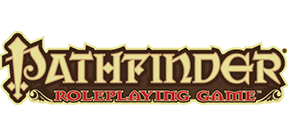 Recommended: This is a great boxed set for anyone who wants to get into Pathfinder, or tabletop RPGs in general. It's one of the first I've come across that doesn't need at least one experienced player or GM to run it. The price is good for the amount of content and except for the playmat the quality of everything is fantastic. The art is just what we've come to expect from Paizo and the layout is easy to follow. I'm glad I picked it up, despite my experience with the game, and it would even make a great gift for young gamers just starting to take an interest.
Details

Written by

Trever Bierschbach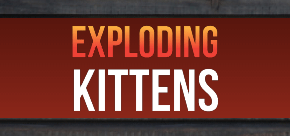 Recommended: Exploding Kittens is fun, irreverent, and with the NSFW expansion downright dirty. It's a great party game for friends, but with the base game can also be fun for families. It's extremely easy to learn, and gameplay is quick. Strategy becomes a factor as you learn to play, and how best to position the exploding kittens in the deck and use cards to force others to draw. I would play this game again without a doubt. If you're into card games, party games, or just want something different to play this game might just be for you.
Details

Written by

Trever Bierschbach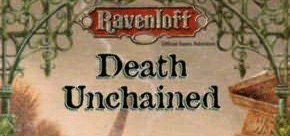 Recommended: Death Unchained is a fun module with a great story for the players, and at the end of the day that's the important part. It presents a challenge to almost any party level, including higher levels than it's designed for, due to the level drain dangers. There are some issues on the DM side, but a creative DM can make adjustments on the fly, or ahead of time, to keep players having fun. The mystery is good enough to keep players guessing, and everything fits well into the Ravenloft theme, which can be great fun, or great fear for players and PCs. The story is interesting to run as a DM but there are parts where I had to get creative to keep players on track without making things feel linear. There needed to be a little more incentive to follow the plot in some areas. If you can pick this up with the rest of the Requiem: The Grim Harvest material for a good price I'd say grab it up.
Details

Written by

Trever Bierschbach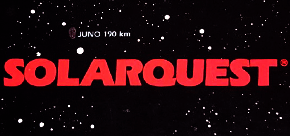 Recommended: Solarquest is a great game for family and kids, and generally any gamer that likes classic board games. It's distinctly different than games like Monopoly, but similar enough that the concepts will come quickly to anyone who has played other real estate trading games. There is enough variation and strategy to keep things interesting, and give the game a decent replay value. You can still find copies of it on eBay for as little as $30.