The Soapbox: Vote With Your Wallet, Not With Tweets
Written by Trever Bierschbach and published on Feb 29, 2016.
---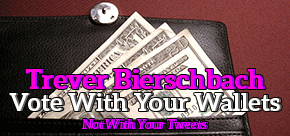 How often have you been in a game where a player with hundreds of hours in does nothing but complain about how awful said game is? How irritating is it when you see a group of people on social media trashing a company for 'ruining a game' only to buy said game when it releases, or worse, preorder? What is it about gamers that makes us work against our own interests? Is it because we're insatiable or habitual collectors? Do we hope it will be better than we expect? Is it because we value money differently when it comes to games? Whatever it is, it's time to put up or shut up. Use the one weapon we have to make our voices heard because we're being taken advantage of, and we're letting it happen.
---
Read more: The Soapbox: Vote With Your Wallet, Not With Tweets
The Soapbox: The Adverse Allocution of the Auteur
Written by Maiyannah Bishop and published on Feb 4, 2016.
---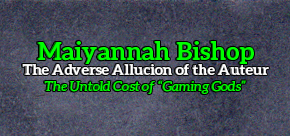 "Gaming needs to grow up" is a common byline of many an agenda-driven ideologue in the industry, but they're not wrong; it needs to. We aren't going to do that in an age of developers or critics held above others, however, and we seem to have fallen into a rut by doing so. We need to empower the disruptive, the scandalous, and push the boundaries, not simply hold up those whom validate us.
---
Read more: The Soapbox: The Adverse Allocution of the Auteur