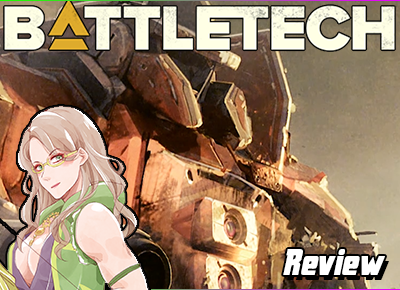 Review: BattleTech
Written by Maiyannah Bishop and published on Jul 22, 2018.
---
Not Recommended: BattleTech is a game that offers a functional combat system that strains and ultimately breaks under an underwhelming roleplaying experience lacking player choice, a dreking fuckdump of clumsy exposition, and a swarm of technical bugs. Being a BattleTech fan since its heyday under FASA Corporation I desperately wanted to like this game, but ultimately found myself alt-tabbing out during enemy turns to rearrange desktop icons I was just so bored. BattleTech feels like an over-wrought, under-edited, and under-performing mess of a game to which its saving grace is that its combat system is fairly functional. That is to say, it feels like a bad game with a redeeming quality, rather than a good game that got brought down by flaws. Ultimately, at the end of the day, I wasn't having fun, and more importantly, I don't think fans of Mech combat games except series fanatics are going to find much of value here. For BattleTech fans, this is something to pick up on a deep discount; for anyone else, it's a pass.
---
Review: EA Battlefront
Written by Maiyannah Bishop and published on Nov 5, 2017.
---
Neutral: EA's Battlefront is a beautiful game that plays well but ends up repetitive due to a lack of content. While the core gameplay is enjoyable enough in small sessions that I did and still do find myself returning to it, the limited amount of game modes with player population makes the content ceiling artificially low when it already was quite low to begin with. Since it enjoys a solid core of good shooting and frankly jaw-dropping visuals that are very authentic to the movie, Battlefront is a game that suffers terribly from the lack of being able to fill in the less popular game modes with bots. The levelling system also makes early play considerably more frustrating than it has to be. If you aren't bothered by only having a few game modes to play and want a Star Wars shooter fix, however, you're going to be hard pressed to find better, other than its original predecessor, or reaching even further into the past to the Jedi Knight series.
---